We are not able to take orders through our website yet but if you would like us to put a group of wines together for you just give us a call. See below for a few of our favorites.
Matthiasson
The blend is roughly 50% Sauvignon blanc, 25% Ribolla Gialla, 20% Semillon, and 5% Tocai friulano. The acidity and fruit expression is balanced by a rich lees character and a faint backdrop of creamy oak. There is interplay in the wine between lightness and richness, and focus and complexity. Husband and wife team, Steve and Jill Klein Matthiasson create some of our favorite "New California" wines. Jon Bonné, wine editor for the San Francisco Chronicle, notes that "when a vintner wants more flavor at lower sugar levels, Matthiasson is the one on speed dial. And he has achieved that while evangelizing for a reversal of the past two decades' trend toward overly ripe flavors and high alcohols."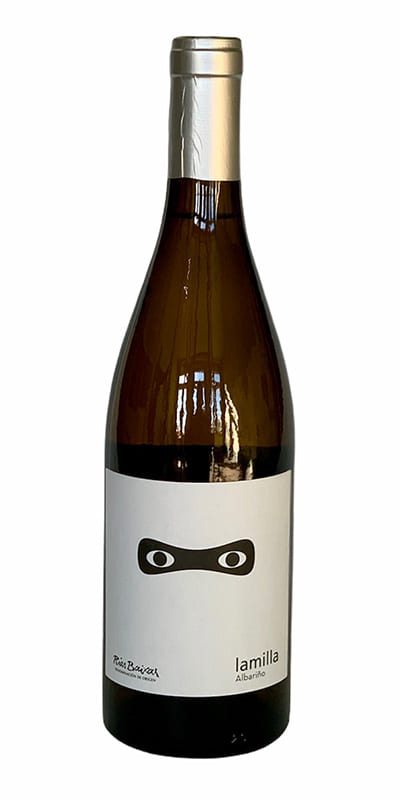 La Milla
Great aromatic complexity highlights a marked varietal character of ripe fruit, peach and apples. The palate is broad with fresh acidity accompanied by fine herbaceous and balsamic notes. Made in collaboration with third generation winegrower and winemaker Angel Parada. It is sourced from an organically and biodynamically farmed plot of old vines in the sandy soils of the Soutomaior subzone of Rías Baixas. After hand harvesting, spontaneous fermentation and aging occur entirely in stainless steel tanks.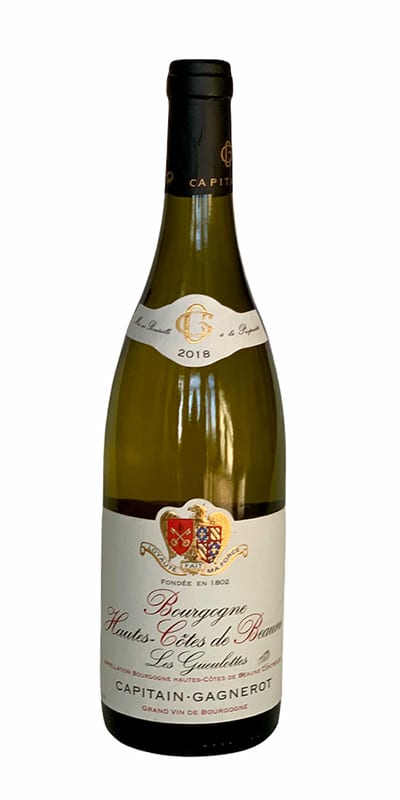 Capitain-Gagnerot
Sub-region
Côte-de-Beaune
Certified biodynamic chardonnay has aromas of white flowers, citrus and pears. The palette is vibrant, round and lightly mineral. It has a precise and solidly complex finish. Domaine Gagnerot was established in 1802. Now in the hands of the ninth generation winemakers. Voted Winemakers of the Year by the Guide Hachette in 2021.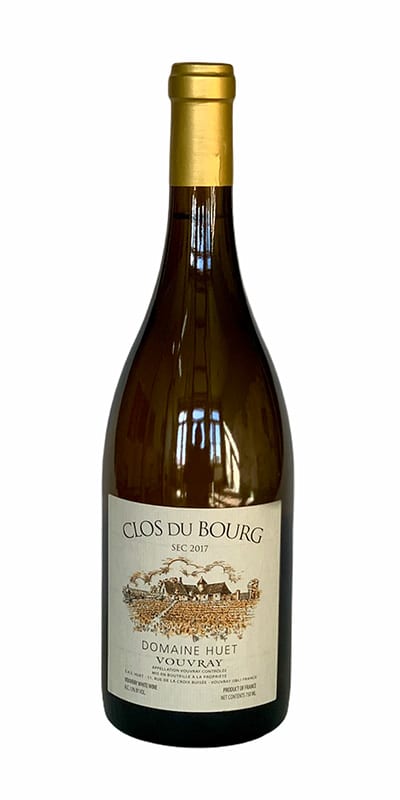 Domaine Huet
This wine shows subtle aromas of white fruits, lime-flower and stone, very bright and vibrant. On the palate; mineral and wet stone flavors with ripe, honeyed white fruits in the background. The vineyards date back to the 7th century. Founded by the Huet family in 1928 the winery converted to Biodynamic farming in 1988 and further refined its wines considered by many to be the finest expression of age-worthy Chenin Blanc in France. Domaine Huet has become the benchmark for Loire Valley Chenin. Clos du Borg is often referred to as the powerhouse of the estate and one of the greatest vineyards in Vouvray.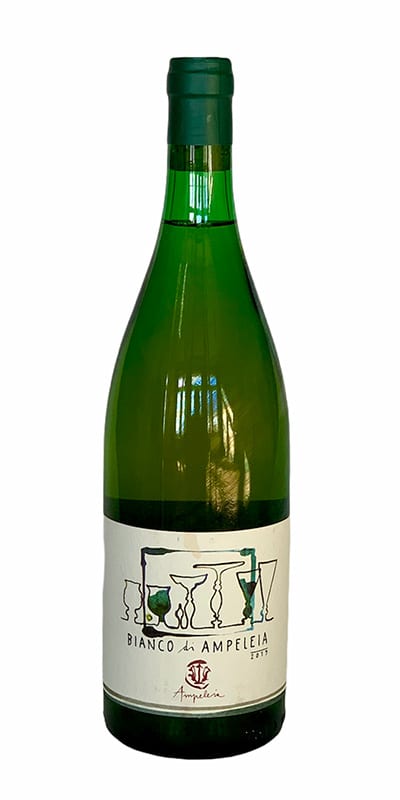 Ampeleia
Fresh and nervy minerality expertly appear alongside dried tropical fruit. A great starter-orange if you're new to the world of skin-contacted wines. Ampeleia is one of the stars of the Tuscan coast. The biodynamic vineyards were planted to 90% Trebbiano, 5% Ansonaco and 5% Malvasia. In true field-blend fashion, the three varieties are interspersed through the vineyard.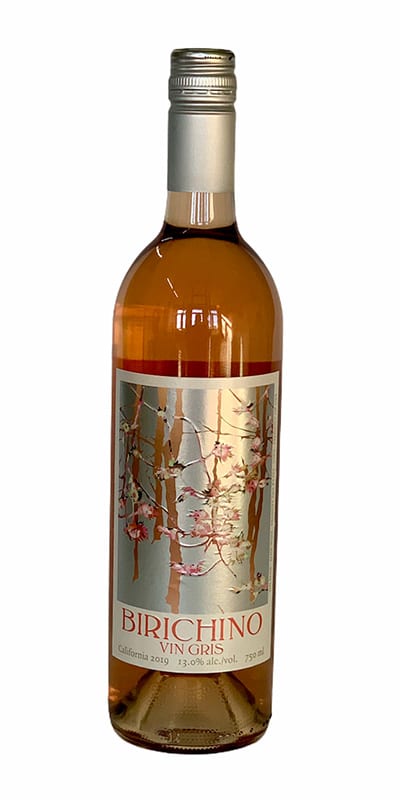 Birichino
Sub-region
El Dorado County
A blend of 55% Grenache, 29% Mourvèdre, 8% Cinsault, 8% Vermentino. Strawberries, stone fruits and Jolly Rancher watermelon candy dominate the aromas. This dry rosé has substantial texture and grip, allowing it to pair well with rich and savory foods. Alex Krause and John Locke founded Birichino in Santa Cruz in 2008. Their preference is for minimal intervention, most often favoring native fermentations, employing stainless or neutral barrels, minimal racking and fining, and avoiding filtration altogether when possible. But most critically, their aim is to make delicious wines that give pleasure, revitalize, and revive.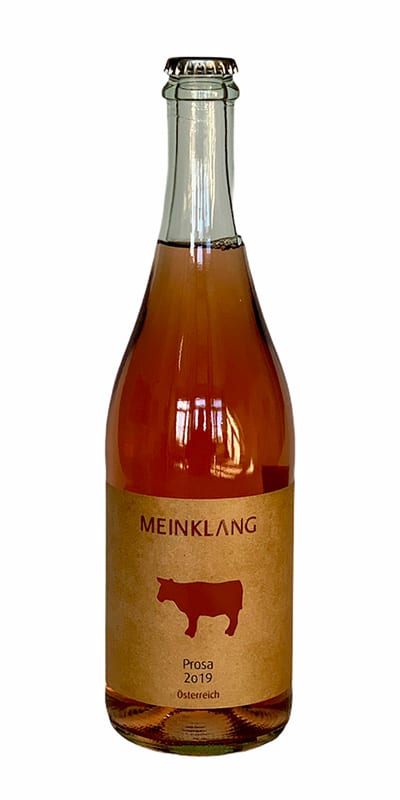 Meinklang
Sub-region
Mittelburgenland
A fruity and fizzy rosé of Pinot Noir from a biodynamic winery in eastern Austria. It has just a touch of residual sugar that makes it super easy to drink. Strawberries and vibrant freshness. Meinklang is an original, family-run mixed farm on the Eastern side of the Austria. The farm's diversity is enriched by ancient grains such as spelt, farro, and einkorn wheat, as well as the fruit orchards and vegetable gardens, meadows of wild herbs and flowers, and the elegant charm of the grapevines. - Zev Rovine
Fongoli
85% Trebbiano Spoletino/15% Grechetto farmed biodynamically, certified-organic, hand-harvested estate fruit. The Trebbiano is macerated with the skins for two days; the Grechetto sees no skin contact. The wine is aged on its fine lees in stainless steel for several months. It is bottled in the spring after harvest without fining or flitering. Biancofongoli is a zero-sulfur-added wine.
Robert Barbichon
Aromas of flowers with raspberry, wet stone & toast. Racy, crisp and mineral palate with notes of baked bread and stone. Certified organic and biodynamic. Always a single vintage bottling that is typically comprised of both Pinot Noir and Pinot Meunier. Full malolactic fermentation, aged in steel & oak vats for about 8 months, 36 months in bottle on the lees. Biodynamic grower Thomas Barbichon in Gyé-sur-Seine in the Aube produces wines of purity, elegance, and precision at an incredible value.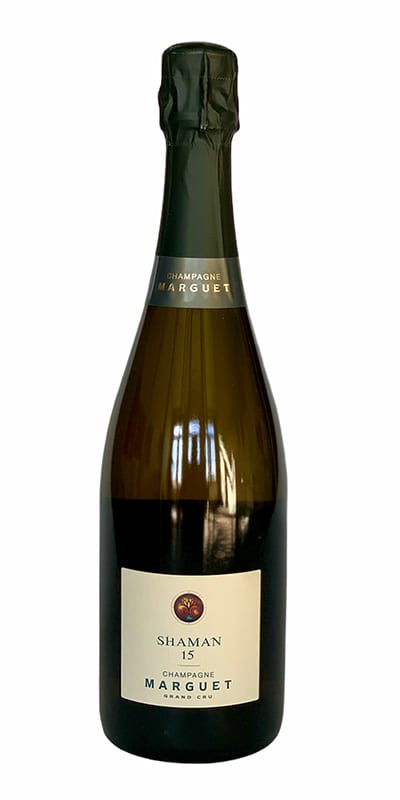 Marguet Shaman
Grape
Pinot Noir, Chardonnay
Candied fruit, white peach and spice aromas lead to plenty of acidic drive and precision to counter the rich smooth creamy finish. 100% Grand Cru, certified organic & biodynamic made with old style artisanal methods. All fermentations take place in oak barrels with native yeasts. The wines go through malolactic fermentation and spend extended periods on their lees. The number next to "Shaman" on the label dictates the base vintage of each release.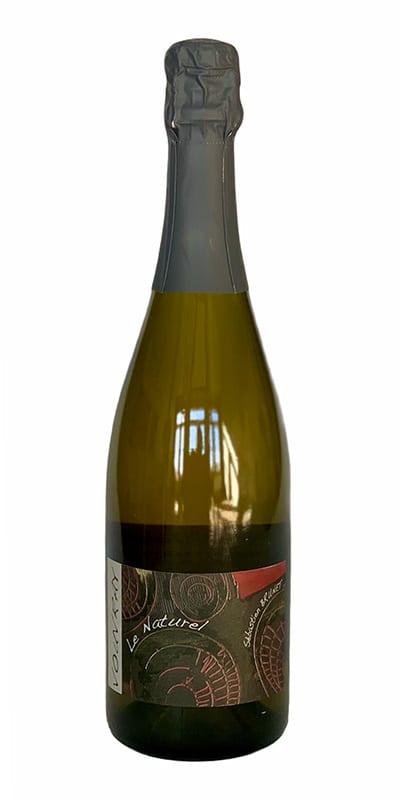 Sebastien Brunet
Wine Type
White Sparkling
Sub-region
Vouvray, Touraine
We love this fresh organically farmed sparkling chenin blanc. It's a dry wonderfully complex sparkling wine with notes of ripe stone fruit, yellow apple, delicate bubbles and a firm backbone. Sébastien's ancestors have been working this land for four generations. Harvested by hand, the chenin grapes are grown on 30 year old vines in silex and clay soil.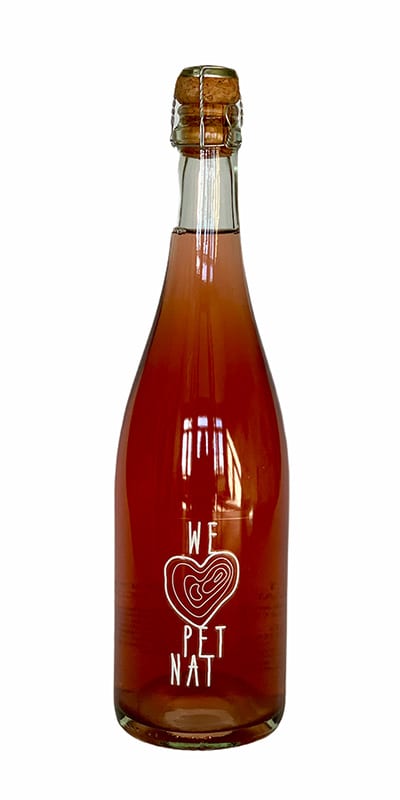 Weszeli
Certified Biodynamic, this wine is a triumph for lovers of Austrian wines. The mineral notes complement the subtle red berry fruit, and fine floral aromas. This is a dry, food-friendly natural wine with gripping acidity and lush finish. Pét Nat stands for pétillant naturel, which simply means "naturally bubbly" in German. The must is fermented and then bottled, encapsulated and fully fermented. Since the CO2 produced during fermentation can no longer escape, carbonic acid is formed naturally. Which basically means it's bubbly and fun to drink.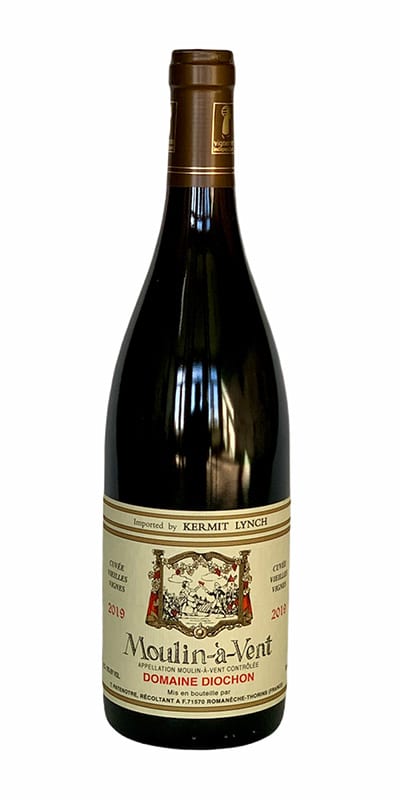 Domaine Diochon
Moulin-a-Vent is the grandest of the Beaujolais' Crus, and Diochon makes one of the finest versions out there. The juice is clear despite being unfined and unfiltered, the sign of good and careful wine making. Kermit Lynch says the wine is juicily delicious yet there is a majesty to it. It is full-blown and full-bodied, yet it has a lush, supple, swallowable texture. No hard edges & no astringency.
Big Table Farm
Sub-region
Willamette Valley
This wine has generous fruit on the nose showing classic black cherry cranberry and a touch of cedar. There is a umami like minerality in the mid palate that is like a frame on which the bright jolly rancher like berry character hangs. The finish is opulent with both fruit and cola with soft tannins that linger on the palate just long enough to make you want another sip. Big table farm is the collaborative effort of Brian Marcy and Clare Carver - winemaker and artist. The art on the labels is drawn by Clare and is unique to each vintage. The labels themselves are made and applied by hand using a letterpress and thick printmaking paper.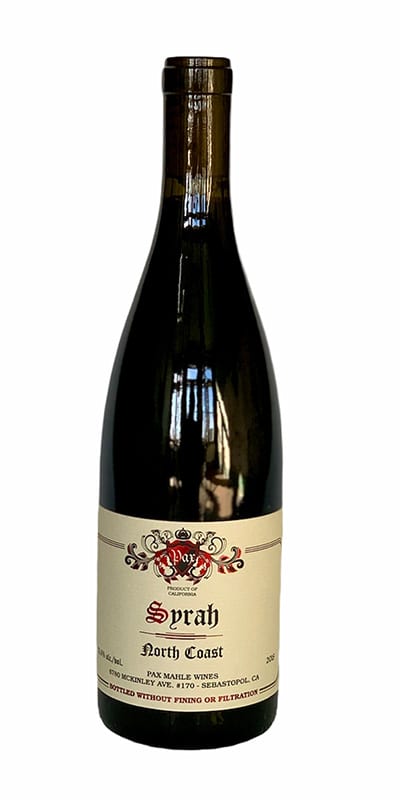 Pax Wine
Aromas of black pepper, Santa Rosa plum, blackberries, black olives and fresh pomegranate. Textured and loaded with spicy black, exotic blue and vibrant red fruits, black pepper and white flowers. Medium bodied and everything you'd expect from cool climate Syrah with the tell-tale pepper, spice and exotic flavors. Some spicy tannins add a firmness that keeps the long refreshing finish of Syrah deliciousness going. Pax Mahle is one of the great masters of Syrah. Pax believes that "great wines can only be made from great vineyards", which guides their highly selective decision-making process in choosing sites that are farmed sustainably by dedicated growers that will produce healthy grapes with balanced acids and sugars. All wines are crushed by foot and hand, and fermented using only natural yeasts. Their goal is to produce wines with as little intervention as possible.
Hardin
This is a great value high quality Napa Cab sourced from a couple of top "Cult" wineries in the Napa Valley. Deep, rich and plush with classic Napa Cab fruit, it drinks like a wine costing 2-3 times as much! The 2017 Hardin Cabernet Sauvignon is a combination of 98% Cabernet Sauvignon, 2% Cabernet Franc aged in French oak. An excellent wine to pair with steaks and burgers.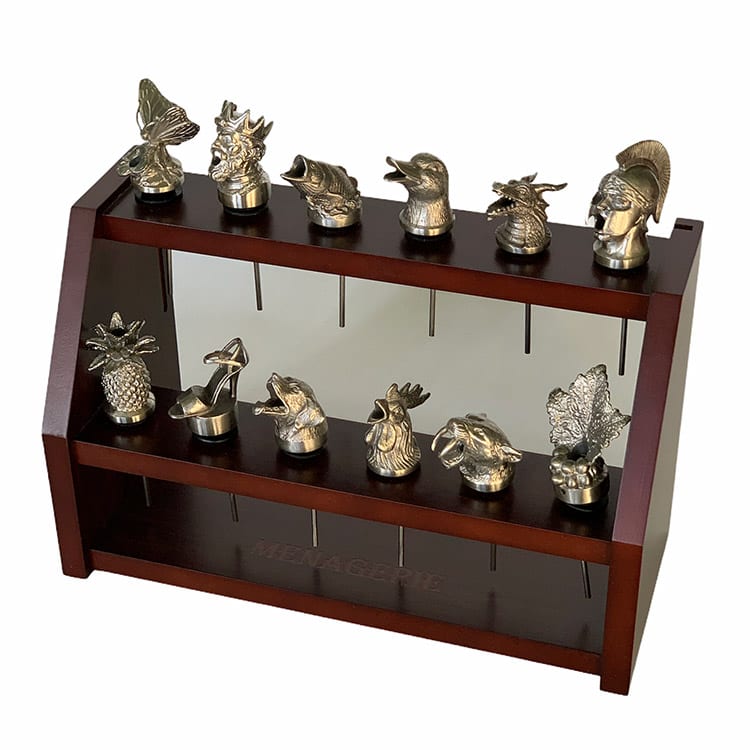 Managerie Wine Pourers
Menagerie Pourers are made using 100% high grade stainless steel, with a silicone rubber fitting. Most other pourers are made from low grade zinc alloy or plastic. Although designed primarily for wine, Menagerie Pourers work equally well pouring spirits and even olive oil!
Gabriel-Glas
The "One for All" Wine Glass
Two Glass Gift Box – StandArt
Lead-free crystal and dishwasher safe
Space saving and economical – no need for multiples of glasses in different sizes and shapes
Durable, well balanced, and elegant
Ideal for any style of wine, your favorite cocktail, beer or cider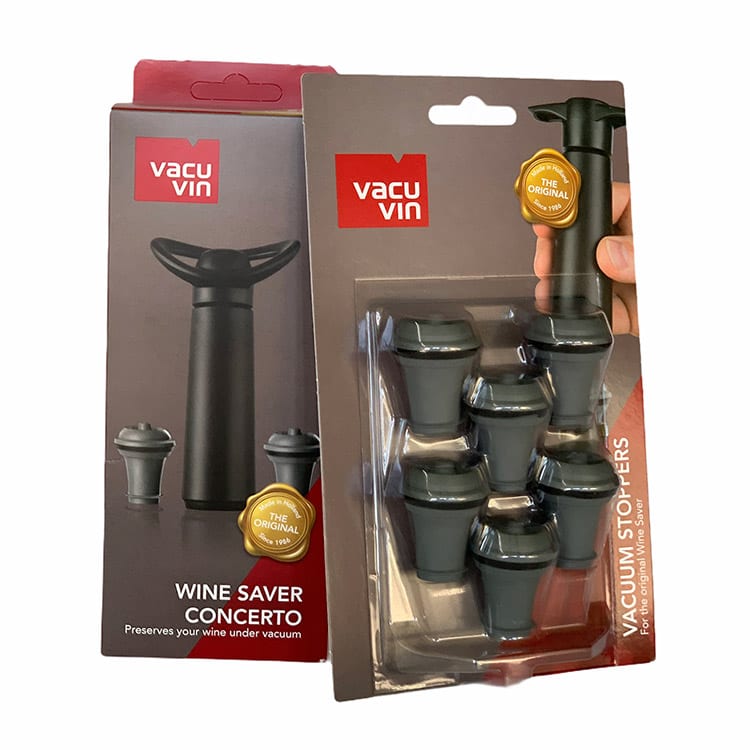 Zalto
All of the Zalto glasses are lead free. The line is produced by the Zalto Glasshutte in the town of Neunagelberg in Lower Austria, where the art of glass blowing goes back to the early 14th century. The roots of the Zalto family, six generations now in this region, reach back to the famous glass artisans of Venice.
At first glance, a Zalto glass seems nearly too delicate to hold, and yet it is actually quite durable due to advanced techniques and design. The glass is one piece from bowl to stem, with the base then attached. That the glass is lighter, thinner and more elegant in appearance is more than just an aesthetic ideal. It is that the lip of the glass is so thin that the wine is delivered better to the palate. The glass itself doesn't stand in the way of the taste of the wine.